Download Welcome Packet (PDF)
History of HIPPY:
In 1969, HIPPY was developed in Israel, at the National Council of Jewish Women (NCJW) Research Institute for Innovation in Education at the Hebrew University in Jerusalem.
The HIPPY program came to the United States in 1984.The first Florida program began in Miami in 1985. By 2018, there were 16 HIPPY sites serving 20 Florida counties with 16 Coordinators and 96 Home Visitors. More than 1,934 children from approximately 1,733 families were served that year.
The Brevard/Orange HIPPY program began in 2018 and serves 60 families between the two counties. Moving forward into the 2021-2022 fiscal year, the Brevard/Orange HIPPY continues to grow and will have the opportunity to serve 75 families.
Eligibility: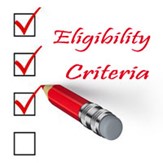 General eligibility is dependent on:
Child resides in Brevard or Orange County
Child receives Medicaid and can provide DCF Notice of Case Action Letter and/or
Family meets the income guidelines
Begin the Enrollment Process:
2023-24 Income Guidelines:
| Household: | Income: |
| --- | --- |
| | |
| 2 | $39,440 |
| 3 | $49,720 |
| 4 | $60,000 |
| 5 | $70,280 |
| 6 | $80,560 |
| 7 | $90,840 |
| 8 | $101,120 |
| 9 | $111,400 |
| 10 | $121,680 |