Central Florida Child Health Program is privileged to have five of the finest pediatricians in Central Florida as part of their leadership team. Each one is a pioneer in the field of medical services to children; and collectively, they have over 175 years of medical experience.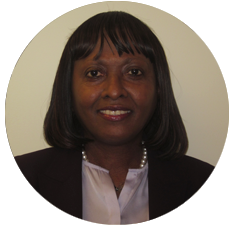 Jacqueline Amos joined the Central Florida Child Health Program family in March 2006. Ms. Amos graduated from the University of the West Indies with a degree in Public Administration and International Relations. She completed her graduate studies at Nova Southeastern University in 2008 with a master's in Business Administration and a Master of Science in Leadership.
Ms. Amos is passionate about empowering those with special needs. She volunteers as a coordinator for the Nathaniel's Hope Buddy Break Program. She is also a Sunday School teacher for the adult special needs population at First Baptist Church of Orlando.
---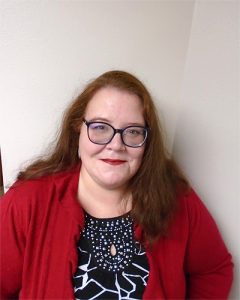 Tammy has been with Central Florida Child Health Program for 9 years and has been the HIPPY program coordinator for three years. Tammy has a master's degree in Public Administration and a bachelor's degree in Social Work. She has worked in the social services field since 2006. Tammy has five children, ages 5 to 12. The family also has one dog. According to Tammy, the best thing about working with the HIPPY program is the opportunity to make a difference in the lives of children and families through education, empowerment, and advocacy.
---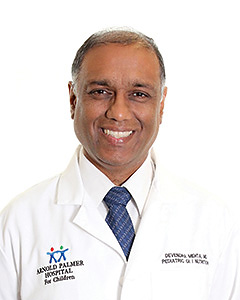 Dr. Devendra Mehta grew up in East Africa and England. He is a graduate of the Kings College, University of London, and completed his pediatric residency at the Hospital for Sick Children in Toronto. He completed his master's degree in tropical medicine at University of London before completing his pediatric gastroenterology and nutrition fellowship at Hahnemann University. Dr. Mehta was the division chief, director of gastroenterology research and the Pediatric Gastroenterology Fellowship Program at Thomas Jefferson University before moving to Orlando. Dr. Mehta is the director of outcomes and translational research at Arnold Palmer Hospital. He has received Philadelphia's Top Doctor Award from 2002 to 2005 and was recognized in Orlando Magazine's Best and Top Doctor's issue from 2005 to 2009.
---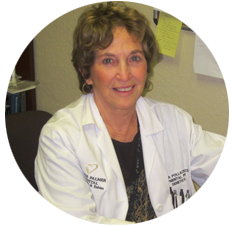 Dr. Pollack began her career in pediatric medicine in 1970 after graduating from New York University School of Medicine and doing her residency at Bronx Municipal Hospital Center. She is a well-known for her work in clinical genetics, is Board Certified by both the American Board of Pediatrics and the American board of Medical Genetics. Like Dr. Condron, Dr. Pollack is one of the original CFCHP Board of Directors, having served continuously since 1991.
---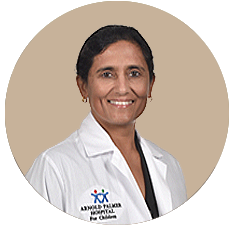 Naina Mehta, MD, is a neurodevelopmental pediatrician at the Arnold Palmer Hospital for Children Behavioral and Developmental Center. She is board certified in pediatrics and neurodevelopmental disabilities. Dr. Mehta earned her medical degree from United Medical and Dental Schools of Guy's and St. Thomas' Hospitals, London University. While in London, she completed a residency in perinatal pediatrics. Dr. Mehta continued her training in Philadelphia, completing a pediatric residency at Thomas Jefferson University Hospital and a developmental/behavioral pediatric fellowship at Children's Hospital of Philadelphia, at the Children's Seashore House. Dr. Mehta is a member of the Society for Developmental and Behavioral Pediatrics.
---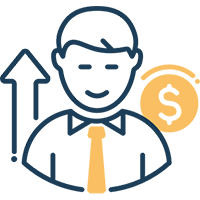 Mr. Dermott Kerr retired in 2017 after a long career as an Accountant and Auditing executive, with expertise in Compliance and Operational audits. Mr. Kerr worked for many large organizations including Walt Disney World, Adventist Health Care Centers in Orlando, New York State Department of Labor and New York State Bureau of Audit and Investigations. Mr. Kerr received his accounting degree from Iona College in New Rochelle, NY, and his MBA in Business Management from Belhaven University in Jackson, Mississippi. Mr. Kerr has served on many boards. Currently he is a Board Member of the Lakeside Estates Master Community Association in Kissimmee. He is also the Christian Education Director and Associate Pastor at Faith Harvest Worship Center in Kissimmee.
---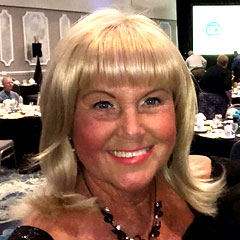 Linda Leonard-Woods has a BA in Education and Social Sciences from Missouri Baptist University – St Louis, a Master's degree in Education with Reading Specialist Certification from University of MO – St Louis, and a Master's degree in English with ESOL Certification from Southeast MO State University. Linda worked as an Educator for Ritenour School District (served as Director of ESOL Services 2006-2011). She also worked as a bilingual Survivor Advocate for United Abolitionist Dec 2014-Nov. 2019. In 2006 Mrs. Leonard-Woods received a Lifetime Achievement Award from MO Dept of Elementary and Secondary Education's Migrant English Language Learner Dept., and Polaris Star Award for her work as a Human Trafficking Survivor Advocate in Central Florida. Linda teaches citizenship classes at Hope Community Center in Apopka (ESOL and GED as needed). She serves on the Advisory Board of Farmworker Association of Florida and runs the Out of Our Bounty Campaign 2016-2021 to feed farm laborers during the off-season. She currently works as a bilingual Family Advocate for Spanish-speaking families and serves on the Missions and Disaster Relief Teams at St Luke's UMC Orlando.
---